UK Web Hosting
UK Website hosting from one of the UK's leading independent web hosts. A fast, reliable web hosting package that includes daily backups, a full email suite, and an easy to use control panel. HostPresto's genuine, personal, caring service is trusted by thousands – it's website hosting done right.
100% Uptime
In the last 30 days
The Only Web Hosting Package You'll Need
All of our web hosting packages include everything you need for now, and the future.
Free Migrations
Take the stress out of moving providers - our engineers will migrate your website(s) and email free of charge.
Full Email Suite
Every web hosting package includes fully loaded email suite. You can connect multiple computers and mobile devices, keep them all in sync, and use email from your own custom domains.
UK Hosted & Supported
Our servers are located in the UK and connected to the UK's internet backbone. Our offices are in the South East, and all of our staff are UK based.
High Spec & Uptime Guarantee
All of our servers are the latest spec, and our infrastructure means we can continuously update our hardware without interruption to your service. It's also fully redundant, so we can provide a 99.9% uptime guarantee.
Daily Backups
We'll backup your entire account (including files, databases, emails and more) daily and store it for 3 months. You can browse backups, restore specific files, folders or databases with a few clicks.
Domain Flexibility
It doesn't matter if your domain is with another supplier; you can use it with our hosting even without transferring it to us. It's quick and easy to setup, and we'll be happy to help.
Unlimited Bandwidth
There are no bandwidth limits on any of our hosting packages, you can sleep easy knowing your site will stay online no matter how much data you transfer.
Money Back Guarantee
We offer a full 30 day money back guarantee on your hosting package. This is a full refund on the hosting - there are no hoops to jump through. Just ask us, and we'll do it.
UK Web Hosting Plans

Try for £1.00
Monthly
Annually (2 Months Free)
24/7/365
Support
30 Day Money
Back Guarantee
99.9% Uptime
Guarantee
Free Setup &
No Hidden Fees
Same Price
Every Year
No Contracts -
Cancel Any Time
Can't decide on a package? We're ready to help!
Click on the button below to chat to one of our expert advisors!
Get In Touch
High Spec Hosting
Fast and reliable, it's the Swiss army knife of hosting.
Fully Owned and Operated by HostPresto
HostPresto own and operate all of our own hardware, we don't lease or resell services from other suppliers. All hardware is located in our UK datacentres and managed by our own staff.
Fully Redundant
Our entire platform is fully redundant at every level, our power supply, network connection, servers and storage. We can lose any part of our infrastructure and carry on as normal.
Modern, Quality Hardware
We only use the latest in enterprise grade hardware from reputable brands from Dell and Supermicro that provides the highest performance per watt for the most environmentally friendly service.
High Capacity Connectivity
Our core network consists of multiple links to create a 40Gb/s redundant system, and we have mutiple gigabit uplinks to the UK's internet backbone; providing the lowest latency and highest network resiliency.
Hosted on Enterprise NVMe SSD
We use enterprise grade NVMe SSD disks from Samsung, Micron and Intel to provide the fastest performance and highest reliability. All NVMe SSDs are fully redundant arrays, meaning when a disk fails you don't even notice, everything carries on as normal while we slot in a replacement.
Cloud Hosted & Future Proofed
All of our hosting is in our privately owned and operated cloud. The cloud not only allows for full redundancy and self healing, but it allows us to continually replace hardware behind the scenes and migrate your website onto brand-new hardware without a single millisecond of downtime.
Uptime Guarantee
We guarantee our infrastructure to 99.9% uptime. This allows for just 43 minutes of downtime per month. Fortunately we don't have to use it, having hit 100% uptime 11 out of 12 months of the year on average since we started.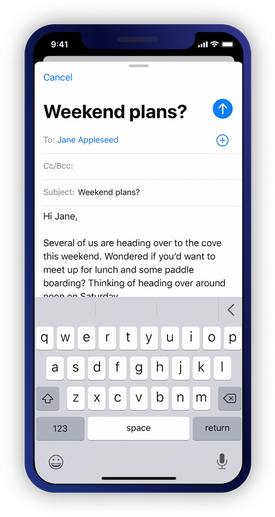 Fully Loaded Email
Reliable email with powerful anti spam protection.
Email that just works! Connect your computers and devices to hosting account quickly and easily, and you can send and receive email under your own domains. All email will stay in sync on all devices automatically.
All of our web hosting packages include feature rich email, you can setup multiple email accounts under any of the domains hosted in your account, as well as add aliases and forwarders.
Simple Webmail
Easy to use Webmail gives you universal access anywhere in the world, ideal if you've run out of battery on your mobile and left your laptop at home, or perhaps you don't want email on any of your devices at all. Webmail allows you to securely log in from anywhere in seconds.
Desktop Email Client Compatible
Our email hosting is compatible with every desktop email client, including Microsoft Outlook, Apple Mail and Mozilla Thunderbird. Setup is quick and easy.
Powerful Spam Filtering
We hate spam as much as the next hosting firm and we know our hosting customers hate it too. That is why all our servers come with the ever popular MailScanner spam protection software. If you're prone to a lot of spam there really is nothing better when it comes to spam protection.
Smartphone & Tablet Sync
Quickly and easily connect your mobile devices and tablets to your email hosting. The server will keep all devices, desktop computers and webmail in sync for you. Supports every platform including Apple iOS and Android.
Unlimited Forwarders
A forwarder allows you to automatically forward on email to any other email address, even if it's with another provider. Ideal if you want to forward to a personal or second inbox.
Unlimited Aliases
Create unlimited you@your-domain.com aliases onto your email accounts. This allows you to receive email to many different aliases to the same inbox.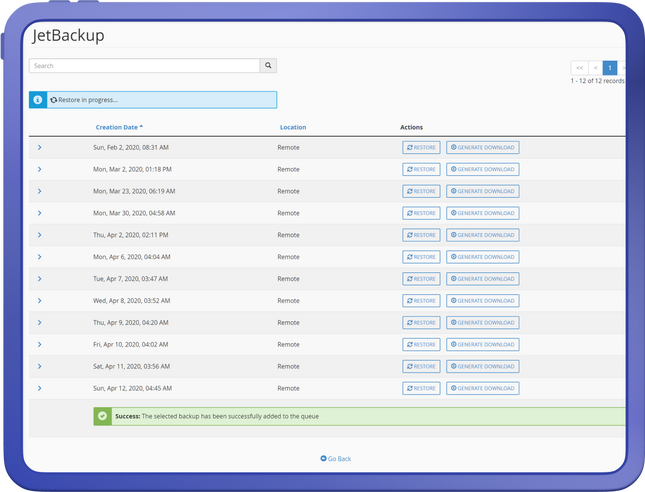 Backups As Standard
14 Restore Points
7 daily 4 weekly restore points allow you to restore any file, folder, database or email account with a few clicks.
4 Week Data Retention
We keep the backups for 4 weeks, so if you suddenly realise you've lost a file a month later, you can still get it back.
Secure Offsite Backups
Backups are stored in an offsite secured datacentre to protect against disaster, such as fire, terrorist attack or theft.
Easy to use Control Panel
The backup control panel puts you in control; easily restore multiple files, folders, databases or email accounts with a couple of clicks.
Security of the highest order
Free LetsEncrypt SSL
All domains hosted on our service enjoy free and automatic SSL from LetsEncrypt. Certificates are installed and renewed automatically.
DDoS Protection
Our network is DDoS protected. If an attack is detected, we re-route traffic through scrubbers which filter the malicious traffic out and only lets the legitimate traffic through.
Malware & Virus Scanning
Every file on your account is monitored 24x7 for changes. When a change is detected the file is scanned. If malware or a virus is detected the file is quarantined pending review.
Firewalling
Our hosting includes advanced firewalling and brute force protection; the system detects attacks and blocks them before they get off the ground.
Highly Secure Systems
All of our systems are secured to the highest standards, and staff are trained on security. We're proud to say in our 20 years of hosting we've never been security compromised.
ISO Certification
Our datacentre holds all relevant ISO certification and security practises, find out more in our dedicated security section.
Free Migrations by our Experts
All web hosting packages include free migration. Our technical team will get in touch to ask a few questions about your site and perform a quick assessment. We can then migrate your website and email with minimal downtime, on a date and time that suites you.
It's a five star, white glove service that makes switching easy and pain free.
Questions? Talk to us about migrations
Support you can really depend on
Our UK based support team are on hand 24/7/365 to answer your questions, and as our TrustPilot reviews suggest; they're not just for show. Each member of our team is highly technical and attentive. We often solve issues on the first reply., and you'll be given clear explanation of the issue at hand and what was done to resolve it.
It's a small, tighltly knitt team, so you won't get passed around, we will take ownership of your issue and resolve it as quickly and as possible.
See what our customers say
Don't just take our word for it, read it from them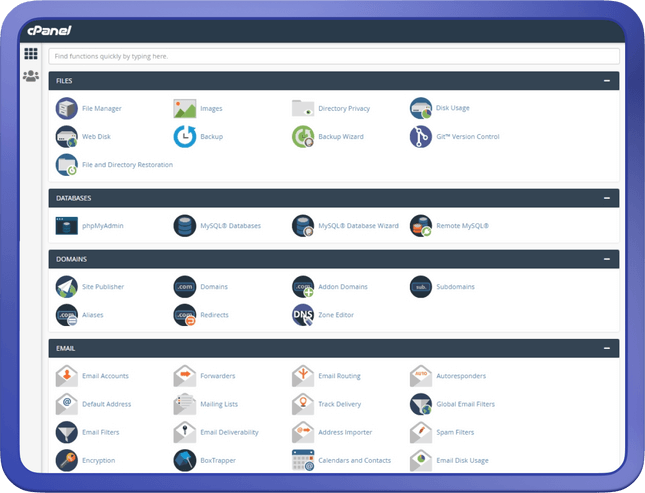 Easy and Simple to Use
Manage your hosting with cPanel, the industry's leading control panel.
The cPanel control panel is ideal for novices and experts alike. It provides a multitude of tools to quickly and easily manage your hosting, from creating and managing emails accounts, installing applications such as WordPress or Magento, browsing your website files or setting up additional domains and redirects - all with a few clicks.
You'll quickly become familiar with the intuitive, powerful user interface as it becomes the hub of your hosting experience.
Host Anything from Anywhere
Industry Standard Hosting works with 99% of software and sites
Link Any Domain
While some customers like to transfer their domain to us so we can manage it, it's not a necessity. You can use any domain with our hosting, even if it's with another host or registrar.
Design Software Compatible
Our hosting uses standard industry porotcals, so you can publish your website from any desktop design software such as Dreamweaver, Serif WebPlus and more.
Upload by FTP
The easiest way to get your site online is to upload by FTP. Connecting is easy, then just drag and drop your files onto your hosting.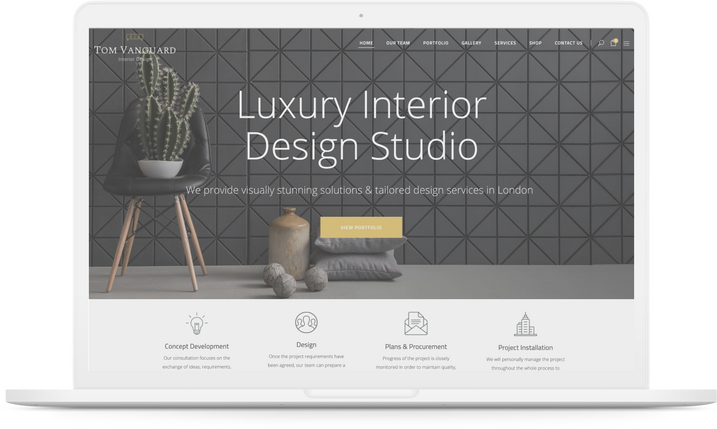 Site Builder Included
Build your own site from a template with our drag and drop builder
The cPanel control panel is ideal for novices and experts alike. It provides a multitude of tools to quickly and easily manage your hosting, from creating and managing emails accounts, installing applications such as WordPress or Magento, browsing your website files or setting up additional domains and redirects - all with a few clicks.
You'll quickly become familiar with the intuitive, powerful user interface as it becomes the hub of your hosting experience.
Read more about the site builder
The Full Specs
Every hosting package includes the following
File Management & Access
Easy to use Web Based File Manager
Fast & Secure FTP
SSH Access
Databases
Latest MySQL versions as standard
SSD MySQL for fast queries
phpMyAdmin DB Management
Postgres available on request
Database user and privilege management
Support
UK based support
Available 24/7/365
Highly trained and technical
Comprehensive Knoweldgebase
Hosting & Software
cPanel Control Panel
Unlimited Cron Jobs
Full Apache Mod Rewrite
Softaculous Software Installer
Full Git Access
Composer
Imagemagick
Free Website Builder
Backups
Daily Backups
7 daily restore points
4 weekly restore points (Sunday)
3 monthly restore points (1st)
File, database & email backups
Offsite secure storage
Easy backup browsing
One click restores
PHP
PHP 5.7 to 7.4
Select PHP version per domain
Unlimited execution time
Unlimited memory (max_memory)
No disabled functions
LSAPI for fast processing
OpCache Enabled
Hundreds of Extensions
Security
Free SSL Certificates
DDos Protected
Constant file monitoring
Malware and AV Scanning
Self Managed File Quarantine
Strong Firewalling
Brute Force Dectection
Blacklist Blocking
Multi Factor Auth
Password Protect Directories
Restrict access by IP
Finely tuned WAF (mod_security)
CloudLinux Caged Filesystem
Email
Create & manage email accounts
Create aliases and forwarders
Powerful Anti Spam
Intuitive Webmail
Catch all and Default Accounts
Domain Forwarding
POP & IMAP Protocals
50MB Attachment Size
100/Hour Email Limit
Infrastructure
Enterprise grade hardware (Dell/Supermicro)
Redundant power supplies
Resilient Cloud infrastructure
Redundant SSD Storage
100% Enterprise SSD Disks
Multihomed Multigigabit Network
Redundant links to UK Backbone
Domains & DNS
Use any domain with any provider
Easy DNS record management
Add multiple domains to one package
Park and Alias domains on top of others
Performance
Latest CPUs
Enterprise grade SSD disks
Highly optimised software
Opcache with CRIU
Multigigabit network
Datacentre
ISO Certified
Redudnant power and cooling
Manned 24/7/365
CCTV and Biometric access
Backup power generators
Seen Enough? Choose a package and get up and running in minutes.
Green Node Hosting
100% Renewable Energy
We're a certified partner of the greenwebfoundation.org
100% Renewables
Last 30 Days
Planting Trees
We've partnered with Ecologi to plant trees, fund projects to remove CO2 and become a climate positive workforce.
Renewable Energy
All of our data centre infrastructure is powered by 100% renewable energy. We've been certified by The Green Web Foundation to ensure our power comes from legitimate renewable sources.
Efficient Infrastructure
We run our infrastructure at the highest possible efficiency, resulting in up to half as much power consumed as a traditional host.
Green Perks
We want to be green through and through, so all staff are offered green perks such as subsidised electric vehicles.
Frequently Asked Questions
Do your packages allow me to host multiple websites on the same account?
Yes, all of our packages allow you to host additional domains and websites on the same account. How many you'll be able to host will depend on what solution you've chosen. You can host anywhere from 2 domains right though to unlimited domains. They're easy to add too via cPanel's add on domain feature.
Is it possible to upgrade my web hosting package half way through a billing period?
Yes, simply pay the difference between the packages on a pro-rata basis. So for example if you're being billed monthly and you wish to upgrade half way through the month, you'd simply pay half of the price of the higher package. You'd then be billed as normal on going.
It says you're a UK hosting company, does that mean your web servers are located in the UK?
Yes, all of our servers are housed in a state of the art data centre located in Maidenhead. Our support team is also based in the UK and we're a fully registered UK private limited company. We proudly pay all of our taxes in the UK.
If I host my domain with HostPresto, does that allow me to have my own e-mail address?
Yes, and not only that, with all of the hosting packages at HostPresto we offer unlimited e-mail accounts. So you're free to create as many POP3/IMAP/Webmail accounts as you like. This also includes forwarders and catch alls. There are no restrictions whatsoever. We also offer powerful anti-spam software on all plans and packages.
I want to resell your hosting services - is that an option?
Of course, we offer a range of reseller hosting solutions designed to suit any level as reseller. All of them come fully managed and fully loaded with WHM (web host manager) and cPanel for each individual account. They also feature full package and quota management so you can define exactly what each package has at its disposal in terms of features and resources.
I am not sure your hosting packages will be enough for my site - what else do you offer?
Given we own and operate our own web servers we can pretty much create any solution you desire. We host a lot of clients who have completely bespoke enterprise level solutions. HostPresto is currently hosting some of the highest traffic websites in the UK on fully custom hosting solutions. If you'd like to know specifically what we could do for you then please get in touch with us.
Do you charge extra for additional bandwidth? I run a high traffic website.
There are no bandwidth charges at HostPresto whatsoever. All of our hosting and server packages come with unlimited bandwidth as standard. We actually encourage high traffic websites to host with us. You will never get an over bandwidth charge at the end of the month with HostPresto
Do you only offer website hosting? I just need my domain for personalised e-mail.
We have a vast array of dedicated e-mail hosting solutions here at HostPresto. All of them come feature loaded with powerful spam protection, webmail, unlimited e-mail forwarders, mailboxes and more. You can also host multiple domains and control all aspects of your e-mail accounts via the popular and powerful control panel – cPanel.
How do you offer your service so cheap in comparison to other UK web hosts?
Our mission is to provide a premium quality web hosting service for some of the cheapest prices in the UK. There are many reasons we're able to do this. Primarily it's because we've invested heavily in our own hardware in the early days which means we have no expensive hardware lease charges like other UK web hosts. This means we can pass those savings onto our customers.
How much do you charge to backup my data?
We don't charge for this at all. We offer a free daily backup of your entire account. And we don't just backup your website. We also backup all of your e-mail accounts, your website statistics, your databases and everything related to your account itself. We take a complete snapshot. You can even restore as far back as 3 months ago!
See what our customers say
Don't just take our word for it, read it from them
Long Time Customer!
"I hosted my first site with HostPresto back in 2011 when they were then known by their previous name, Dream Hosting. Since then I've setup countless more sites, migrated to a reseller plan and now I'm on one of their cloud VPS plans. The service quite simply is second to none. There is a reason I choose to stick with these guys year in year out and that reason is simple. They're the best at what they do."
UK Based
"Finding a true UK web hosting company is actually quite rare. Lots of companies are based out of the UK but make use of cheaper American hardware and data centres. Thankfully, that is not what HostPresto are about. They claim they offer a premium service at a cheap, affordable price and that couldn't be more true. You will not go far wrong with the folks let me assure you of that."
Exclllent Support
"There are lots of companies claiming to offer a reputable hosting service, some are legit, some are fly by night providers. HostPresto have been hosting websites for 15 years and it shows. Each time I've had an issue with my site, the support team have been on it within minutes and there has not been a single occasion in 3 years of service where the issue has not been resolved. For that, I thank you. Top service!"
Why host with HostPresto
All of our web hosting packages offer the following
30 Day Money Back Guarantee
We know you'll love our services, but for peace of mind we'll give you a 30 day money back guarantee. Request cancellation in the first 30 days and we'll refund you no questions asked.
UK Company, UK Staff, UK Datacentre
We're a UK registered company based on the south coast and all of our staff remote work around the UK. Our datacentre is located in Maidenhead. We pay our taxes in the UK and we're not affiliated with any multinational companies.
Leading Independent Web Host
We're one of the leading independent UK hosts with hundreds of genuine customer reviews on TrustPilot. We aren't owned by any big multi nationals, we're small, passionate and caring.
We Own Everything, We Never Resell
We own and operate all of our infrastructure - we never resell services from other companies. This allows us complete control over the service we provide. It allows us to give you a predictable, reliable, low cost service.
24/7/365 UK Based Support
Expert technical support is on hand 24 hours a day to help. All of our staff are technically trained to the best standards so you'll get someone who knows what they're doing - first time, every time.
Free Migrations
All of our hosting and managed server solutions include free migrations for all of your websites from any other host. We know moving hosts can be hard work, so let our expert engineers do this for you.
No Setup Fees or Contracts
All of our services can be paid monthly or yearly, and there are no hidden fees, setup fees or contracts to tie you in. Our pricing is transparent, consistent and fair.
99.9% Uptime Guarantee
We offer a 99.9% uptime guarantee on all hosting and managed services and by proactively monitoring our redundant infrastructure, we regularly hit 100% uptime on a monthly basis.
Can't decide on a package? We're ready to help!
Our team are all highly experienced in Node apps and hosting.
Hosting Tutorials
Guides, tutorials and tips on all things Hosting
Lorem ipsum dolor sit amet, consectetur adipiscing elit. Ut metus mi, mollis eu tincidunt at, molestie at purus. Ut metus mi, mollis eu tincidunt at, molestie at purus…