Your Perfect Website
Without the eye watering cost
We're changing the face of web design. Get a stunning website for your business without paying silly money. Clear, upfront pricing and low initial costs, all with a personal service. You can trust HostPresto to deliver.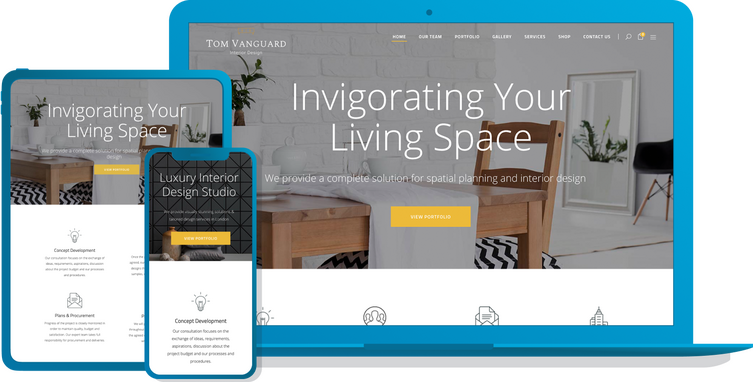 Get this sitefor just £200
Beginner or expert, we've got you covered
All packages include ...
Project Manager
Your project manager will discuss your requirements and put together a design spec. They will be your dedicated point of contact, and liaise with you along the way.
Handcrafted in-house
We don't outsource to low quality developers, everything is hand crafted in house by our expert developers for the best possible results.
Mobile Optimised
Every site we build will work on mobile and tablet devices, the layout will change to perfectly fit the screen type.
SEO Optimised
We build your pages with best practise search engine optimisation in mind to give you a solid foundation to grow your online presence.
Lease or Purchase Plans
You can either lease your website for a low monthly cost or buy it outright for a one off payment, it makes great web design affordable.
Future-Proofed
Becuse we build your site on WordPress, we can perform security updates automatically, and even swap out the look for a new one wihtout rebuilding the whole site.
Hosting & Email Included
When you lease your site we include all the associated hosted in the cost, so it's one simple, low monthly fee.
Guaranteed
We guarantee you'll be deslighted with the results, if not you don't have to continue with the process, we don't ask for any money upfront.
It's how web design should be, because...
It's Low Cost
Start your project with our base package from just £200 + £20 per month. This includes a complete solution for your new website with web hosting, email services, and a custom design, without any hidden costs.
With all of our services provided by our in house team, we can offer a low cost and extremely affordable solution to you. We cut out the overheads that other services and agencies will charge and give you a no nonsense solution that will make your new website a success.
It's Transparent, It's Reliable
Our friendly team will start by understanding the requirements and features that you would like on your website, taking on board any design preferences or custom requirements that you may need.
We take care of all our customers and are always clear on all of our prices upfront so there are no hidden fees.
We have an excellent reputation in the UK for offering reliable services that you can count on.
It's High Quality, It's Modern
With our experience on providing web hosting services, we understand the need to have a fast loading, high quality website which is responsive so it works on all desktop and mobile devices.
We're enthusiastic about being on the forefront of technology and that channels through to our web design services, so our solutions are not only just modern and great looking, but also maintainable and future proof for years to come.
It's Easy
Our all in one solution takes the complication away from needing to split your services across multiple providers and understanding the convoluted jargon.
We make sure that your website is secure, loads fast, and reliably works, leaving you to focus on growing your business.
Hosted in the UK, we're reliable for security and maintenance. We're always there for support, help or advice if you need us.
It's Flexible
You can have complete control and flexibility on exactly what you want to have on your website and what you want it to say. Give information to your customers on what your business does, showcase your services, provide information about previous projects, sell your products, or give customers your contact details - the possibilities are all endless.
Your website can have as many pages as you like and you always have the option to provide updates or add more pages in the future.
Seeing is believing - view our live demo site to see what we can do
Bolt On Features As You Need Them
When you place your order, you can go for a basic site or add in features from a simple gallery to a fully blown ecommerce shop, take a look at some of the examples below. You can add or remove features at any time. Select either of the following options to see an example.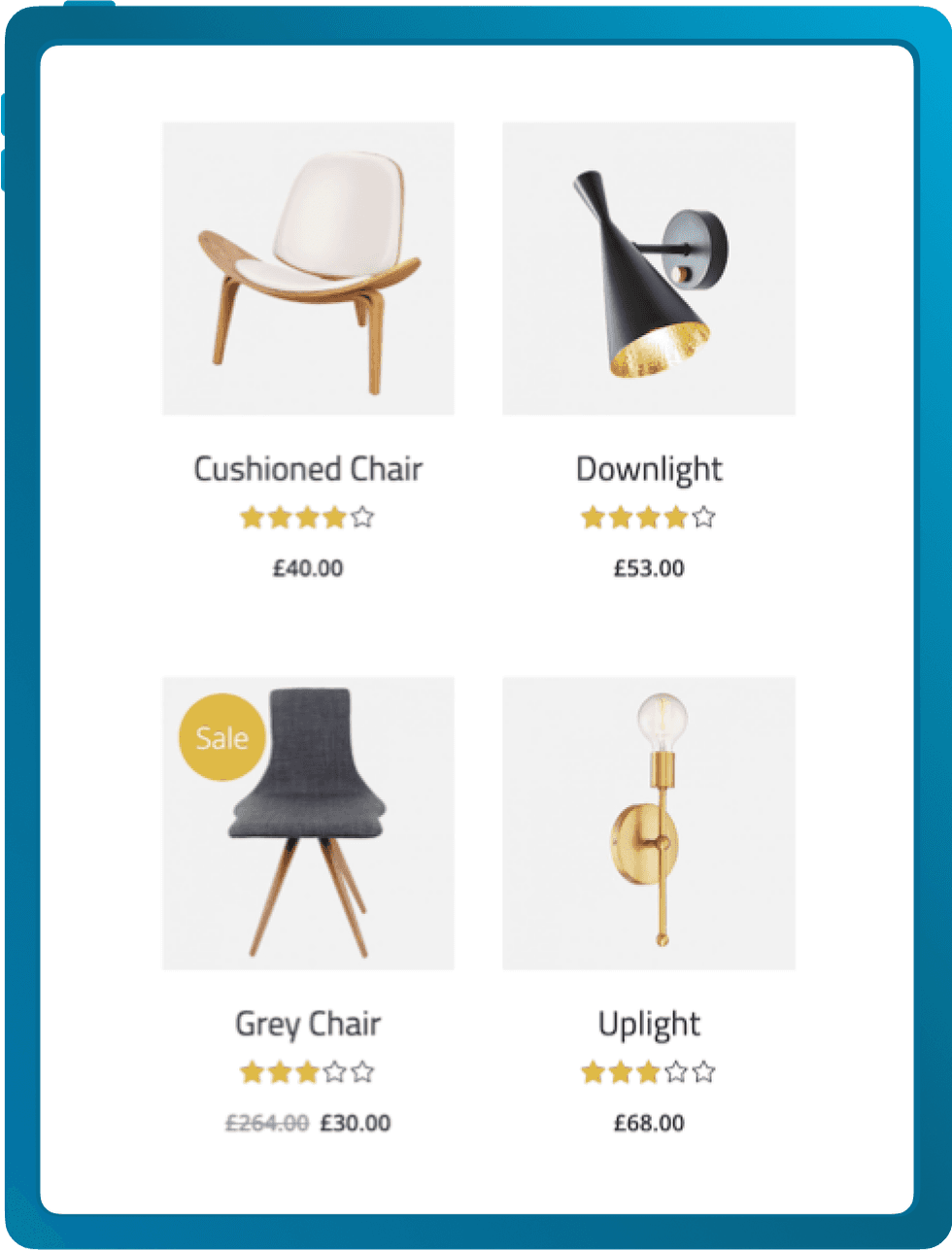 Add A Shop To Your Website
Increase Revenue
Accept Online Payments
Control Products and Stock
Manage Pending and Complete Orders
Full Sales Auditing Tools
Adding an ecommerce shop to your website allows you to add as many products or services as you like and manage everything associated with it, such as photos, descriptions, pricing and quantities. The management side can be incredibly useful so you are aware of how much stock you have. You can have full control of everything in your shop so you can make changes and even have the ability to put items on sale pricing. Each item can receive reviews which is a useful tool to encourage other customers to make purchases.
You have full access to reporting and management tools so keep a track on all of your current sales, historical sales, invoices, refunds and much more.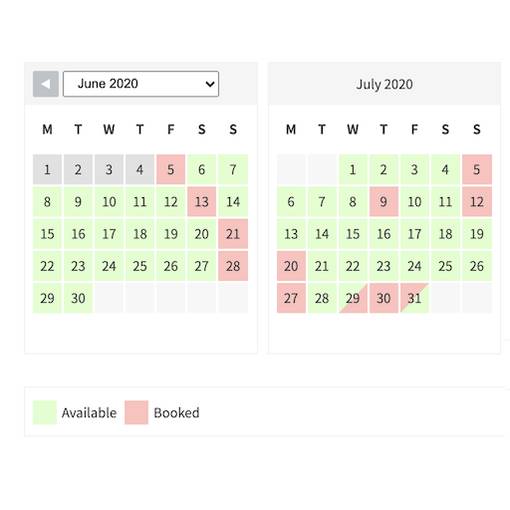 Add A Booking System To Your Website
Increase Bookings
Manage Bookings Online
Control Availability
Review Forthcoming and Historical Appointments
Fully Responsive
If your website provides a service to customers which would require an appointment, having a calendar would be an important tool to have available. This feature can instantly provide information to the customer regarding all of the available dates that are available and unavailable, to give them access to create an appointment with you.
With an intuitive calendar management system, this feature will be able to improve your business so you can keep on top of forthcoming appointments in order to help manage your own agenda.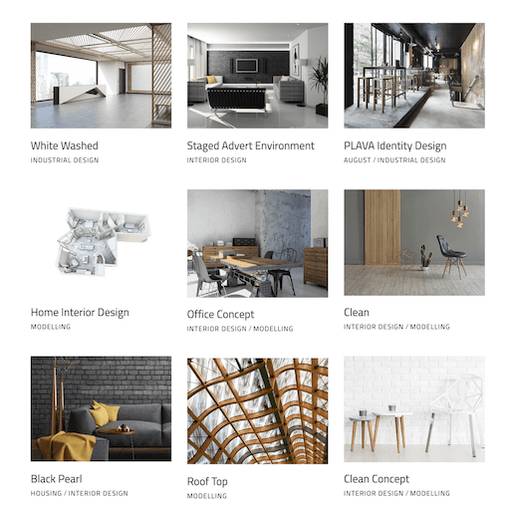 Add A Portfolio To Your Website
Increase Business
Showcase Products and Services
Easily Add New or Edit Existing Listings
Add Multiple Media
Filtering Options
A portfolio section on a website is an excellent opportunity for online customers to see the previous work that you've completed, in order to gain confidence that your services are a good enough requirement for what they are looking for.
Portfolios are powerful in increasing new avenues of online business and provide inspiration when looking for similar services. Quite often for new customers, it's satisfying to know how much of a good quality service you provide and that recent projects have been completed. Therefore having a portfolio and keeping it up to date is why this feature is an essential part for every website.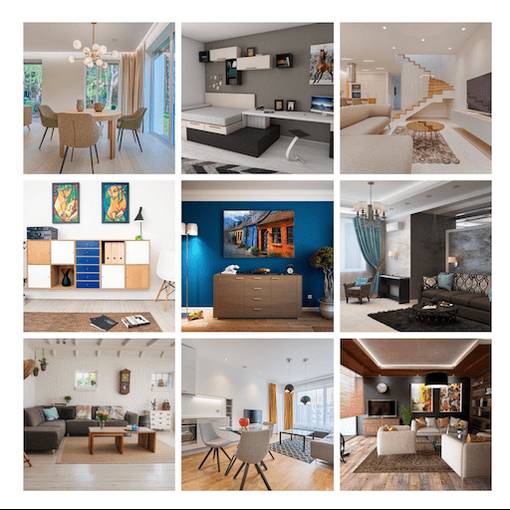 Add A Gallery To Your Website
Increase Customer Interest
Display Multiple Photos and Videos
Showcase Products and Services
Easily Add New Media
Present High Quality Photos
A media gallery section on a website is a rich feature for customers which acts like a digital window to visually see the products or services that you offer in a large format that would normally be displayed around the rest of your website. Being able to see larger content can be the final steps for a customer deciding on accepting business from your website and is therefore critical to have. Media can include photos and videos of all quantities and qualities.
Media items can be added to include titles and descriptions to give customers as much information as possible.
Get An Instant Quote
Use the configurator to tell us the features and pages you would like on your website, and you'll get an instant, accurate quote - you don't even need to give us your details.
See what our customers say
Don't just take our word for it, read it from them
Superior service!
"I have been operating websites for over 10 years and in that time I've used my fair share of web hosts. I wish I'd have found HostPresto! earlier. It's rare to find a company that rivals the major players in terms of service but for such a lowly, competitive price."
No hidden costs
"What you see really is what you pay at HostPresto. There are no introductory offers or first month discounts to tempt you in. The price is clear and whatever it says that is what you will pay. And not only that, the prices are extremely competitive. Even for their higher end packages."
Support you can rely on!
"I just want to say I found the support team at HostPresto extremely knowledgeable. They were able to resolve all of my website issues within minutes and their response time is the best I have encountered in my 8 years working online. This really is a service you can trust."
Talk To Us About Your Next Big Idea
Reach out to us today to start discussing your new website with our friendly team of UK professionals. Leave us a message and we can get back to you.