cPanel Hosting
We offer UK based cPanel hosting at an affordable price. Our super fast cPanel hosting solution is one of the cheapest in the UK and our service is second to none.
Cheap cPanel Web Hosting Plans -

Try for £1.00
Monthly
Annually (2 Months Free)
24/7/365
Support
30 Day Money
Back Guarantee
99.9% Uptime
Guarantee
Free Setup &
No Hidden Fees
Same Price
Every Year
No Contracts -
Cancel Any Time
What makes cPanel such a popular control panel?
Essentially, the popularity of cPanel is down to its extensive feature list. Whatever aspect of your account you're looking to control, you can do it with ease via cPanel. Whether you want to manage your websites files, setup databases, email accounts or even install content management systems and site software such as WordPress or Joomla, you can do it all with cPanel at the click of a button.
How does cPanel compare to other panels?
Whilst most control panels out there offer the basics, cPanel does much more. As well as fundamental site management functions cPanel boasts an impressive array of additional features such as SSL management, website statistics, DNS modifications and webmail. It is one of the only control panels out there that caters for both the novice and experienced user.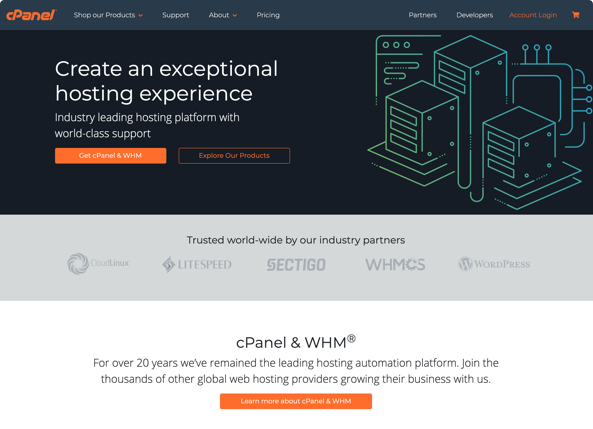 cPanel Demo
Not sure if cPanel is the right control panel for you? Check out our demo so you can explore its wonderful features first hand!
Click For Demo
cPanel Hosting - Control Panel Features
Some of the great features of the cPanel control panel.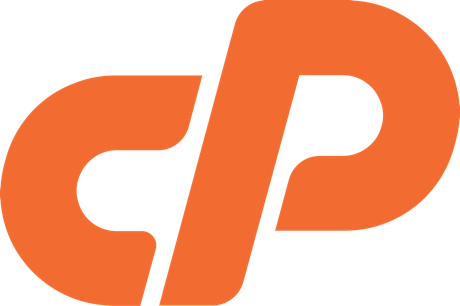 Multiple Domains
We have plans to suit all. You can host a single website or you can host an unlimited amount of websites. All thanks to the power of cPanel web hosting.
Unlimited E-Mail Accounts
Create an unlimited amount of e-mail accounts quickly and easily using cPanel. There are no restrictions as to how many e-mail accounts you can create on any of our packages.
Easily Create FTP Accounts
Quickly and easily setup FTP accounts for your hosted domains using cPanel. We have no restrictions on the amount of accounts you can create.
Web Disk Support
Tired of using traditional FTP? cPanel hosting plans support web disk which will enable you to create a folder on your computers desktop and have it map directly to your FTP space.
Folder Password Protection
Secure files or entire directories using cPanel. Folder password protection means that you can secure any part of your public FTP space so people only see what you want them to see.
Manage SSL Certificates
Generate certificate signing requests and manage all aspects of your SSL certificates quickly and easily via the control panel. You can even order one if you don't have one already.
What should I choose cPanel?
cPanel has a wide range of functions that cater for both the novice and experienced webmaster.
Get In Touch
Quickly and easily management your websites files, databases, email accounts and more!

Install applications such as WordPress, Drupal and Joomla at the click of a button with its one click installer.

Control advanced elements of your hosting plan from SSL certificates and DNS.
All cPanel Hosting Plans Include
Check out all of these great inclusive features!
Unlimited E-Mail Accounts
All of our hosting accounts come with no restrictions as to the amount of e-mail accounts you can setup. These can be regular e-mail accounts or forwarders, the choice is yours. You can setup as many as you like for your main domain along with any add on domains or sub domains you have setup on your hosting plan.
Choice of Webmail
All of the cPanel hosting accounts we offer come with the choice of three webmail applications. They are SquirrelMail, Horde and Roundcube. You can also configure your regular e-mail client to connect to your e-mail accounts in the traditional manner. All HostPresto packages come with no limitations or restrictions on e-mail account creation.
Unlimited FTP Accounts
As well as unlimited e-mail accounts you can also create an unlimited amount of FTP (file transfer protocol) accounts. That means if you'd like several people to be able to upload files to your web space without divulging your mail account credentials you can do so with ease using cPanel.
Manage Your SSL Certificates
You can use cPanel to manage every aspect of you SSL certificates from install to renewal. You can generate certificate signing requests at the click of a button and have your SSL certificate up and running in minutes. cPanel also allows you to order new certificates should you feel the need.
View Website Statistics
cPanel comes with some great website statistic tools such as AWStats which is a fantastic tool for viewing how many people have access your website and how they got there. Keep track of traffic numbers and where your visitors are coming from quickly and easily using the power of cPanel.
Frequently Asked Questions
In short, it is a Linux based control panel that will allow you to manage all elements of your hosting plan. Using cPanel you can add additional websites, create e-mail accounts, create FTP users, create databases, view visitor statistics and more!
Do you offer cPanel hosting with unlimited add on domains?
Yes, our Pro package allows you to create unlimited add-on domains via cPanel.
Does cPanel come with a one-click software installer?
Yes, all of our hosting accounts come with the softaculous one-click installer allowing you to install a whole bunch of free applications such as WordPress or Magento depending on your requirements.
Can I import my site from another host using cPanel?
The backup software that come with cPanel allows you to export your entire account from one host to another using the simple import/export feature.
Can you migrate my site to cPanel?
Yes, all new customers can enjoy free migration to HostPresto regardless of what web host you're on and what control panel they're using.
Long time user!
"From first "getting online" in 2007 I've always used cPanel to manage my hosting accounts. I've tried other control panels and nothing comes close. In that time I've also used countless cPanel web hosts both in the UK and the US. HostPresto's cPanel hosting service does exactly what it says on the tin. Fast, cheap and reliable. It's as simple as that."
Truly the best control panel!
"I've been with HostPresto since the start of the year and find the cPanel control panel absolutely fantastic for managing my web hosting account. If you're in the market for a new host and are familiar with cPanel then HostPresto is definitely the way to go. Other control panels don't even come close to cPanel in my opinion."
So easy to use!
"Our corporate website is hosted with HostPresto via one of their cPanel hosting plans and has been for many a year. I find cPanel hosting the best option personally as we're forever creating e-mail accounts for our employees and cPanel handles that at the click of a button. I'm sure there are other control panels out there which do it as well but we like to stick with the tried and tested."
Why Host with HostPresto?
Here are some excellent reasons!
30 Day Money Back Guarantee
We're pretty sure you won't need it but we offer a full 30 day money back guarantee across all of our plans!
Genuine, Personal Service
HostPresto is an independent UK host. We pride ourselves in our personal touch and attention to detail, and we'll go above and beyond for you.
Highest Rated TrustPilot Web Host
Don't take our word for it, check out our reviews. We're the top rated web hosting on TrustPilot for a reason!
Low Price, High Performance
We have one of the best performing services in the UK for the cheapest price. Compare our plans and see for yourself.
24/7 UK Based Support
We're a UK based company through and through. From first line support through to management through to the physical location of our hardware.
Free Migration
Want to migrate to HostPresto from elsewhere? We've got you covered. We offer free migration for all new customers!
No Setup Fees or Contracts
There are no setup fees or fixed contracts for any of our hosting plans. You're free to cancel at any time.
99.9% Uptime Guarantee
If high performance for the cheapest price isn't enough we also boast one of the best uptime ratios in the UK, 99.9%!
Can't decide on a package? We're ready to help!
Click on the button below to chat to one of our expert advisors!