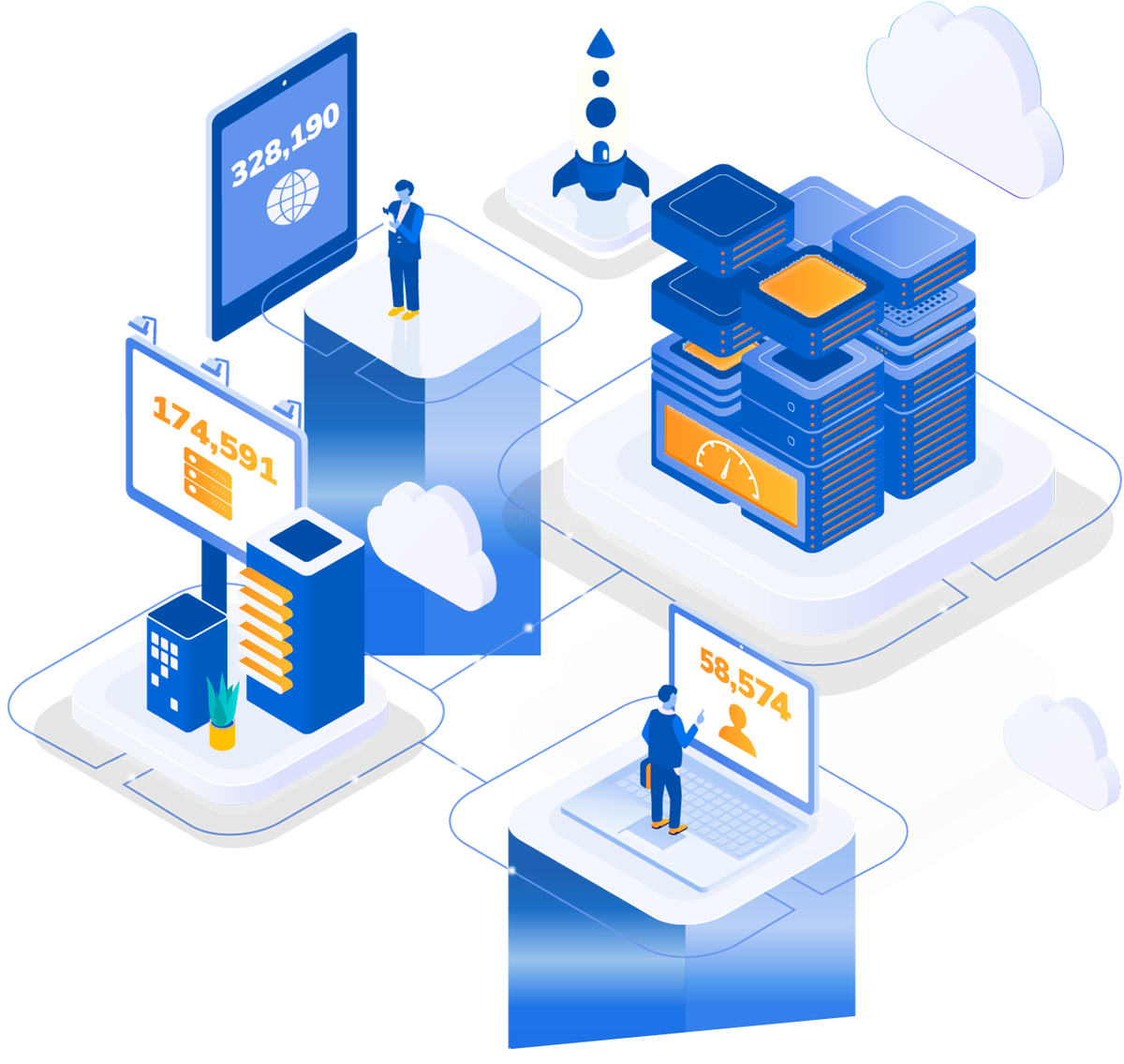 Cheap Web Hosting from the UK's Leading Provider
Fast, reliable and feature loaded, with support you can depend on – we're one of TrustPilot's highest rated affordable website hosts. Join thousands of customers who have made the right choice – it's hosting done right.
A service to suit every requirement
Our cloud hosting platform provides the very best in reliability and performance
Can't decide on a package? We're ready to help!
Chat with the team for some friendly, expert advice.
Need some help choosing a package?
We've got you covered!
HostPresto are one of the leading independent, affordable website hosts. We pride ourselves on our personal touch, with fast and effective support. When you call on us for support, you won't get a different member of staff every time and every one of our team are highly technical. You'll get the help you need without having to jump through hoops. We understand that keeping you happy means you'll stay with us for many years, everybody wins!
Get In Touch
Migrating from another host?
Free migration on all packages.
Making the switch to HostPresto is extremely straight forward. All packages include free migration. Our experienced engineers will handle your migration with no downtime, and complete security. The website migration includes all of your website files, databases and e-mail accounts so you can rest assured no data will be lost. We will schedule the migration at a time that suits you. Migrations made easy – join us for low cost hosting today!
Find out more
Why host with HostPresto
All of our web hosting packages offer the following
30 Day Money Back Guarantee
We know you'll love our services, but for peace of mind we'll give you a 30 day money back guarantee. Request cancellation in the first 30 days and we'll refund you no questions asked.
UK Company, UK Staff, UK Datacentre
We're a UK registered company based on the south coast and all of our staff remote work around the UK. Our datacentre is located in Kent. We pay our taxes in the UK and we're not affiliated with any multinational companies.
Leading Independent Web Host
We're one of the leading independent UK hosts with hundreds of genuine customer reviews on TrustPilot. We aren't owned by any big multi nationals, we're small, passionate and caring.
We Own Everything, We Never Resell
We own and operate all of our infrastructure - we never resell services from other companies. This allows us complete control over the service we provide. It allows us to give you a predictable, reliable, low cost service.
24/7/365 UK Based Support
Expert technical support is on hand 24 hours a day to help. All of our staff are technically trained to the best standards so you'll get someone who knows what they're doing - first time, every time.
Free Migrations
All of our hosting and managed server solutions include free migrations for all of your websites from any other host. We know moving hosts can be hard work, so let our expert engineers do this for you.
No Setup Fees or Contracts
All of our services can be paid monthly or yearly, and there are no hidden fees, setup fees or contracts to tie you in. Our pricing is transparent, consistent and fair.
99.9% Uptime Guarantee
We offer a 99.9% uptime guarantee on all hosting and managed services and by proactively monitoring our redundant infrastructure, we regularly hit 100% uptime on a monthly basis.
Green Node Hosting
100% Renewable Energy
We're a certified partner of the thegreenwebfoundation.org
100% Renewables
Last 30 Days
Planting Trees
We've partnered with Ecologi to plant trees, fund projects to remove CO2 and become a climate positive workforce.
Renewable Energy
All of our data centre infrastructure is powered by 100% renewable energy.  We've been certified by The Green Web Foundation to ensure our power comes from legitimate renewable sources.
Efficient Infrastructure
We run our infrastructure at the highest possible efficiency, resulting in up to half as much power consumed as a traditional host.
Green Perks
We want to be green through and through, so all staff are offered green perks such as subsidised electric vehicles.
See what our customers say
Don't just take our word for it, read it from them
Long time Node User
"I have been creating Node.js for a few years now and have always had issues with the major hosts. Typically configuration issues or simply lack of knowledge/support surrounding Node.js. That was until I found HostPresto. Not only are the servers extremely well configured out of the box, the support team are also highly knowledgeable when it comes to Node.js which is a rarity in this industry."
Simply nobody better!
"I have been running various Node.js deployments on my VPS I have here with HostPresto and being a long term customer I can tell you that when it comes to Node.js web hosting there is nobody better than HP. Not only do they have the hardware and infrastructure to support development but the support team are also highly adept when it comes to dealing with even complex issues."
Excellent support!
"As a developer I am thankful I was able to find HostPresto. It's rare to have an independent web host with a support team who are personally well versed in all aspects of web design and developmnet. It makes explaining things and resolving web hosting issues so much easier."
Or perhaps one of our app optimised plans?
We offer optimised web hosting for a range of applications.
Can't decide on a package? We're ready to help!
Click on the button below to chat to one of our expert advisors!
See our Tutorials
Guides, tips and tricks from our community members